Learn more about our talented coaching team here!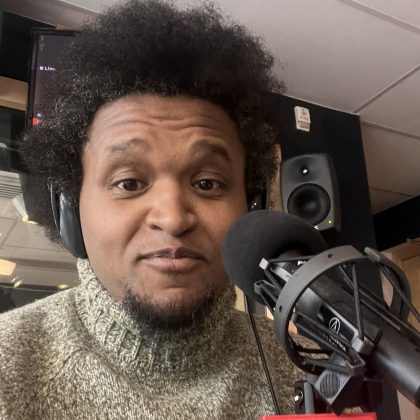 Benjamin Hagwood
Our Director of Debate, Benjamin Hagwood is an award winning coach with 20+ years of experience. During his career he has led middle, high school and college students to individual and team competitive success. Benjamin is the former assistant director of Liberty University where they produced seven (7) national titles during his tenure. His students have championed tournaments such as: Stanford, Georgetown, Harvard and University of Pittsburgh and countless others.
Current Openings
ABOUT US
ACE's Vancouver Debate Academy is a rapidly growing hub of talented instructors and students with a mission to expand the scope and competitiveness of debate and speech in BC, Canada and beyond. We pride ourselves on providing top coaching, and have a string of awards from our competitive success at prestigious competitions such as those hosted by the NSDA such as the TOC, and also those hosted at institutions such as Harvard & Stanford, international competitions like the Chinese Nationals, and regional/national tournaments across Canada.
RESPONSIBILITIES
You are a strong educator with a competitive spirit who strives to make the Academy's instruction the best in Canada. Responsibilities include:
Coaching between 25-30 hours of debate classes per week
Developing and implementing curricula for classes in debate
Attending competitions with the Academy's debate teams as a coach, both in Canada and abroad
Admin duties as needed such as tournament registration
QUALIFICATIONS
The Head Coach will work closely with the Director of Debate to develop curricula, plan tournaments, and communicate with both students and families to serve our community.
The Head Coach demonstrates a proven record of coaching success at the highest levels of international speech and debate tournaments, including in events like Worlds, British Parliament (BP) debate, Policy Debate, Lincoln-Douglas (LD) debate, extemporaneous speaking, and original oratory. While we appreciate all applicants' interest, for this position we can not consider candidates with only experience in non-US formats and tournament competitions;
Holds a minimum of a bachelor's degree;
Has a minimum of three years experience in a comparable leadership position;
Has classroom experience teaching and developing curricula;
Is comfortable with a flexible schedule that includes the ability to work weekends;
Has excellent interpersonal and communication skills (written, verbal, listening, and presentation);
Is driven, self-motivated, and results-oriented;
Has a strong sense of organization and the ability to lead a team.
In charge of outreach program, and willing to re-locate from city to city across Canada and have means to travel from district to district
Successful candidate will receive training under the guidance of the Director of the Academy, both in workshops and regular classes.
BENEFITS & COMPENSATION
The Head Coach will be compensated with a competitive salary UP TO $80K ANNUALLY, commensurate with experience and accomplishments, as well as performance-based bonuses.
You will be expected to work as necessary, and you will be eligible for an employee benefits package up to 50% copay for dental and medical expenses.
For those considering applying to be a full-time coach with us and seeking this position from outside BC, you will need to do some research and can expect support from us in your move.
Additionally, working for the Vancouver Debate Academy will provide paid travel opportunities both as coach and as a chaperone.
The opportunity to eventually take on the full-time role of Associate Director is also available for those who aspire to a long-term career with our business.
LOCATIONS & START DATES
The successful candidate will work at our Vancouver offices at 2445 West 41 Avenue Vancouver BC V6M 2A5.
Desired start date: 2023-02
APPLY
If you want to join a growing educational organization with a mission to create a thriving competitive circuit of debaters and speakers in BC/Canada, email info@vancouverdebate.ca with the following:
Curriculum Vitae
Any additional information, from a personal statement to videos of your speaking abilities – anything to help us learn more about you!
Job type: Full-time permanent 40 hours per week 5 days per week
Language of Instruction: English
Work Remotely
Job Type: Full-time
Salary: $60,000.00-$80,000.00 per year
Benefits:
Dental care
Extended health care
Flexible schedule
Paid time off
Schedule:
Supplemental pay types:
Ability to commute/relocate:
Education:
Bachelor's Degree (required)
Experience:
direct: 2 years (required)
Teaching: 2 years (required)
Willingness to travel:
Work Location: One location