VDA's WSDC Powerhouses: Celebrating the Achievements of Three Resilient Coaches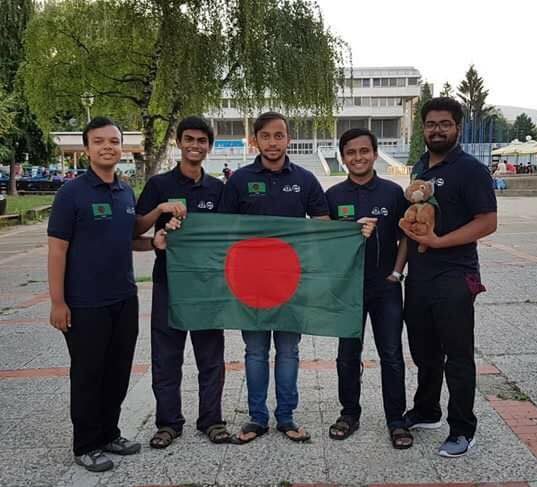 In the realm of competitive debate, where eloquence meets intellect, the journey to success is often paved with relentless dedication, unwavering perseverance, and a hunger for growth. Within the vibrant tapestry of Bangladesh's national debate team, three remarkable coaches have etched their names in the chronicles of the country's debating history. Bishal Podder, Debojyoti Biswas, and Sreyan Kanungo, with their unwavering passion and unwavering commitment, have elevated the status of Bangladesh's debating community on the global stage. Let's delve into their compelling narratives of triumph and resilience.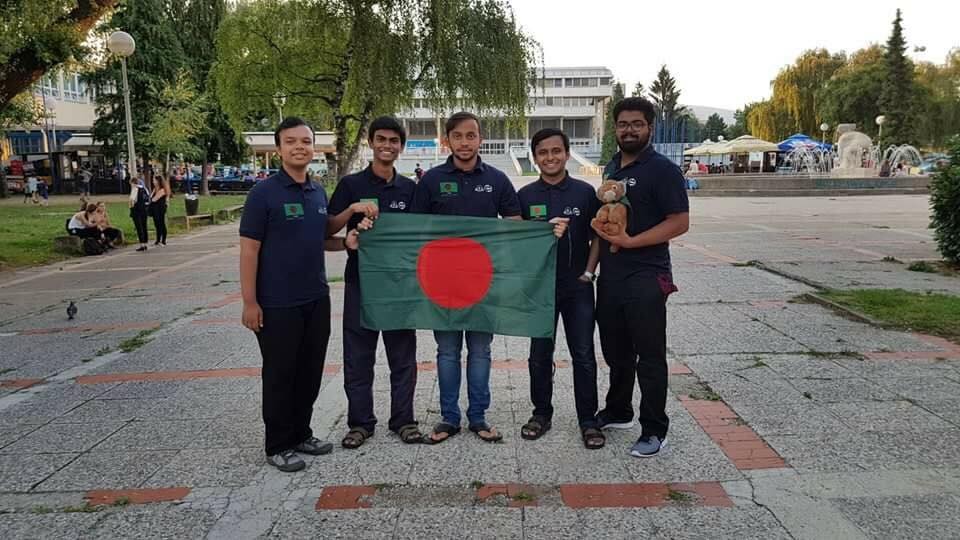 Second from left: Debojyoti Biswas; center: Bishal Podder; first from right: Sreyan Kanungo
Bishal Podder: A Testimony of Persistence
If you've ever had Bishal as a coach before, you're probably familiar with his high standards and no-nonsense approach. And it's no surprise, considering you're dealing with one of the most accomplished debaters from Bangladesh who's also made waves in the North American and International circuits in the past decade.
But despite his confident demeanour today, the beginning of his debating journey was one marred by struggles with stuttering and imposter syndrome. Notably, being surrounded by peers who seemed to just naturally get debating certainly affected his confidence. But things changed for Bishal in his second-last year of high school, where, upon putting in hours of dedication, he started to notice the fruits of his labours. Sadly, he tried out for the national team this year and didn't make it. For most debaters, this would be a career-ending obstacle – but not Bishal. It was in his senior year of high school where he tried out again and finally made it onto the national team, even ascending to captaincy. Under his leadership, the team achieved unprecedented success, becoming the first Bangladeshi team to break at the World Schools Debate Championship since 2005. Their notable achievement as the quarterfinalists, ranking 7th in the world and emerging as the third-best ESL team, marked a turning point in Bangladesh's debating history. Bishal's leadership and resilience have transformed Bangladesh into a formidable force in the global debate arena, shattering misconceptions and elevating the nation's status.
Debojyoti "Debo" Biswas: Team Bangladesh's Young Prodigy
There aren't many debaters like Debo out there – ones who have fully and successfully immersed themselves in academic pursuits outside of debate (did you know he's a Physics prodigy as well?), but also one that steps foot into his first inter-varsity tournament – and wins it.
Perhaps what is more impressive about Debo, however, is the enthusiasm and passion that drove him to fall in love with debating in the first place. Debo, despite his youth and relative inexperience at the start of his debating journey, displayed an unwavering passion for the activity. Joining the national team as a young and eager tenth-grader, he immersed himself in the learning process, drawing inspiration from renowned debating styles and skills. His infectious enthusiasm and dedication led him to become an integral part of the team's success at the World Schools Debate Championship in both 2018 and 2019. The momentous victories against renowned debating powerhouses like Singapore and South Africa stand as a testament to Debojyoti's unwavering commitment to excellence. His journey from a novice debater to a key player in Bangladesh's triumph serves as an inspiration to aspiring young debaters across the nation, and across the world.
Sreyan Kanungo: A Tale of the Underdog
Sreyan's infectious styleGeneral Definition: How one delivers speeches, including techniques like tone, pitch, rate, facial expressions, gestures, volume, eye contact, word choice, etc. • Public Forum: Commonly used. In PF, style is typically evaluated as part of a debater's "Speaker Points", although it may influence the judge's perception of their arguments as well. • World Schools Debate: Commonly used. In WSD, this More and flawless delivery of arguments, clashes, and more, has cemented him as one of the most decorated debaters in Bangladesh – with recognition across the world. After securing not one – but two – WUDC breaks (WUDC is, in debater world, pretty much the World Cup of debating), Sreyan continues to dominate in quite literally every debating circuit he's entered, a true testament to his prowess.
But like his compatriots, this journey didn't come easy. Like many debaters who found themselves immersed in the activity, he often felt as though his successes defined him as an individual, amplifying his "failures" in the process. Moreover, despite his esteemed reputation today, Sreyan's journey with debate was somewhat of an underdog story, such as when he failed to make the Bangladesh national WSDC team in 2017, instead being drafted into the national development team (though many would argue that this is still an impressive feat). It was during this time with the development squad, however, that Sreyan traveled with friends for the first time in his life. Impressively, despite being the underdog entry at the 2017 Asian World Schools Debating Championships (AWSDC), his team ended up breaking 2nd in the tournament with 6 out of 7 wins, even making it to the semi-finals – a record-breaking run for Bangladesh. Today, Sreyan's dedication to mentorship and guidance has not only shaped individual debaters but has also contributed to the overall development and growth of the national debate team.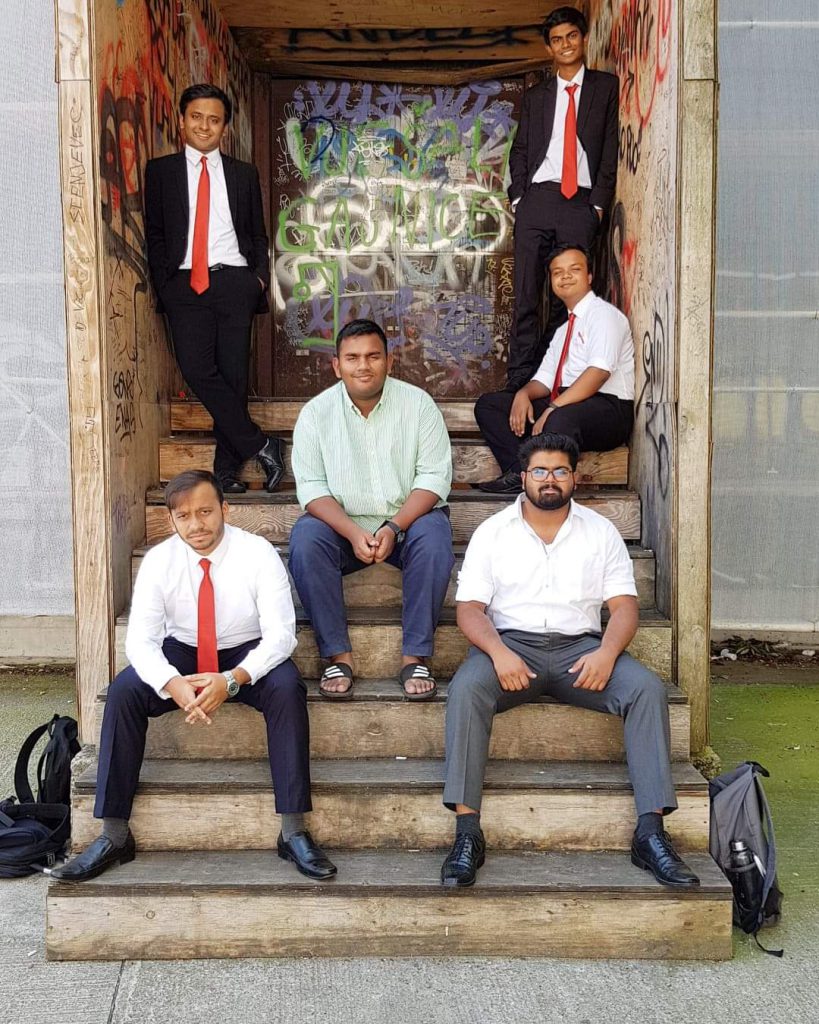 The collective efforts of Bishal, Debo, and Sreyan have not only propelled Bangladesh's national debate team to international recognition but have also instilled a sense of pride and achievement within the country's debating community. Their journey serves as a beacon of hope and inspiration, illustrating that with passion, perseverance, and unwavering dedication, even the most challenging obstacles can be overcome, leading to the realization of remarkable victories on the global stage. We are incredibly fortunate to have their talent and determination with us at the Vancouver Debate Academy, and cannot wait to see the future generation of debate powerhouses that they train! 
About VDA
Vancouver Debate Academy is an internationally recognized private institution that offers debate and public speaking training to students from Grade 4 to 12 in Canada and abroad. Our skill-focused program improves students' public speaking, critical thinking, research, leadership, and teamwork skills and fosters intrinsic learning.