This course offers a unique blend of expert guidance and diverse knowledge acquisition, designed to equip participants with practical skills essential for modern communication and comprehension. Each week, students will immerse themselves in three national or global events, fostering a deep understanding of the intricate dynamics at play. The course is geared towards amplifying English proficiency, promoting critical thinking, and enriching the art of debate. With a structured exploration into current affairs, students are not only informed but also empowered to articulate and reason with greater clarity and confidence.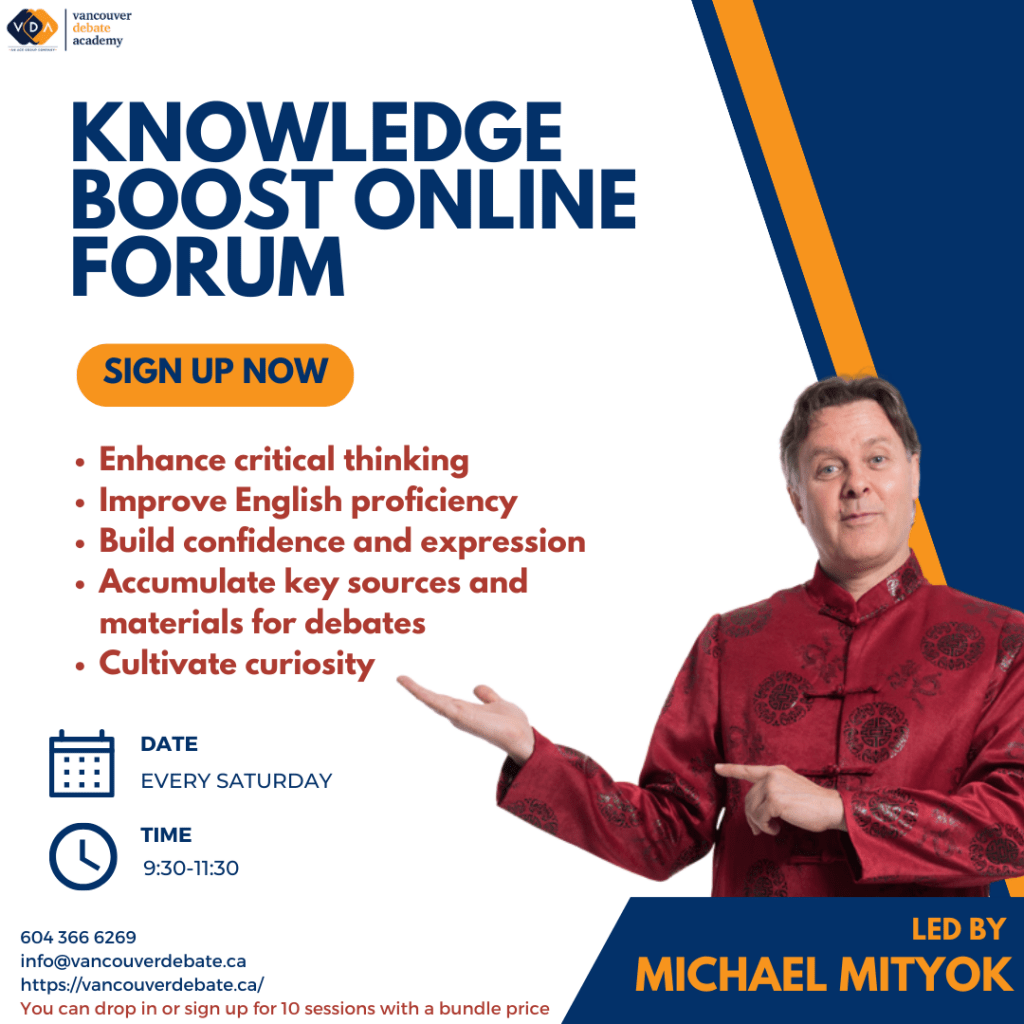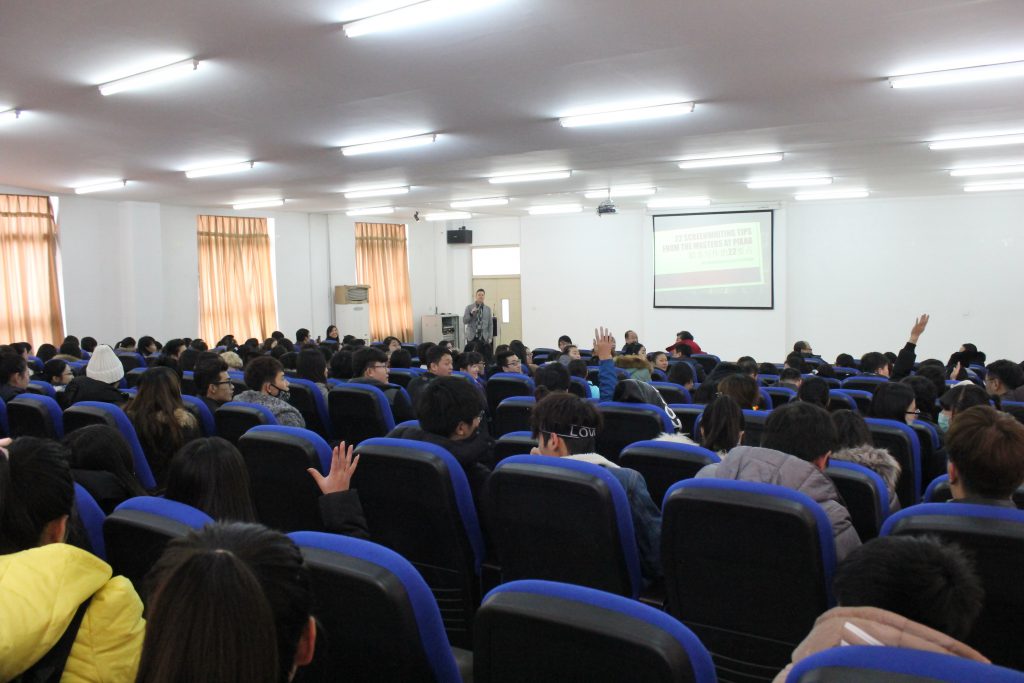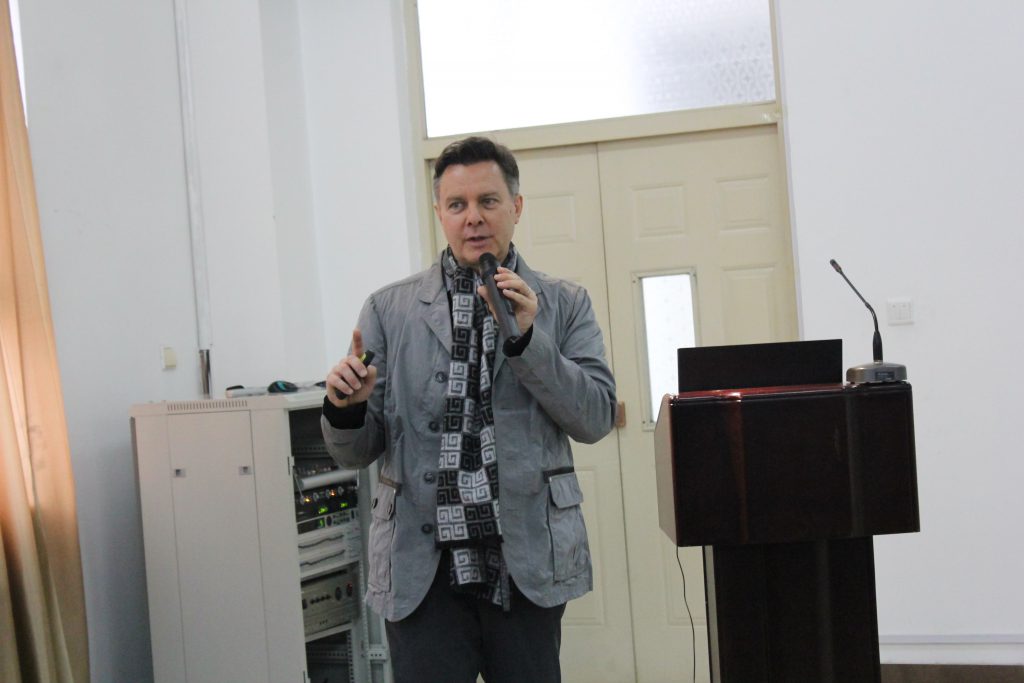 About Knowledge Boost
____
A Multi-faceted Maven:
Mike's journey is anything but ordinary. From screenplay adventures, an affinity for art and literature, diving into the blockchain, to a resolute commitment to education, encapsulating his essence is a task in itself.
Education Evangelist:
For over 25 years, Mike has been at the forefront of education in Vancouver. A "debate evangelist" at heart, he's been pivotal in emphasizing the significance of debate in education. His innovative approach to teaching essay writing has sculpted the futures of many.
Screenplay Virtuoso:
A storyteller of the silver screen, Mike's accolades in screenwriting speak volumes about his ability to captivate audiences.
Literary Enthusiast:
Dedicating two hours daily to reading since he was 10, Mike's insatiable literary hunger crafts him as a master storyteller.
Art & Aesthetics Advocate:
Mike's frequent museum visits and art collections reflect his profound appreciation for visual storytelling and cultural aesthetics.
Tech-savvy Historian:
Merging historical wisdom with tech insights, Mike provides a unique perspective on our evolving world.
Expert Guidance: Learn directly from a professional with hands-on experience and invaluable insights.
Diverse Knowledge: Explore a wide range of topics and subjects, enriching your understanding and perspective.
Skill Development: Acquire practical skills that are essential for aspiring writers, students, and anyone looking to think and read more effectively.
Deep Dive into News & Events: Each week, we'll delve deep into 3 national and/or global events, exploring the main players behind them, potential motivations, and both short-term and long-term consequences.
Sharpening Critical Thinking & Analysis: The course aims to nurture students' curiosity, confidence, and expression, all the while boosting their English proficiency, accumulating writing materials, and providing robust arguments for debates.
All grade 8 and above student are welcoming to joining our Knowledge Boost!
English Learners: Perfect for students from Grade 8 and above.
Curious Explorers: Ideal for kids who wish to venture beyond textbooks and get a grasp of real-world scenarios.
Embracers of Diverse Reading Avenues: It's not just traditional books and newspapers anymore. Information now comes through varied channels like YouTube videos, e-newspapers, and more. This class will guide children to effectively glean and analyze from these sources.
Aspiring Orators & Debaters: Every week, Mike will introduce three news facts, encouraging kids to voice their thoughts, thereby fostering their debating and critical thinking abilities.
Students Aiming to Boost Confidence & Academic Skills: Not only does the course instill confidence, but it also hones reading, note-taking, and analytical skills.