Prepare for success with top coaches and students from North America this summer!
Over 2500 students love our debate program

Why VDA Half-Day Summer Debate Camp?
Fun
We incorporate debate drills, critical thinking activities, impromptu arguments and public speaking games into our classes making these Half-Day Camps a lot of fun!
Flexible
VDA debate summer camp gives you more flexibility where you can choose to have class 3 hours a day on weekdays for 2 weeks or 2 hours a day on weekends for 7 weeks.
Skill-Focused
Our curriculum emphasizes skill development, which helps students develop life-long skills like critical thinking, research, writing, communications, teamwork, and public speaking.
 Proven System
VDA has developed elective courses in partnership with HCOS, that can now be taken for B.C. credit toward graduation. We are the first and only debate program that offers B.C. Ministry of Education debate credit. Learn More
There is an amazing support system at VDA and I have met some of the best teachers and friends here. VDA has become a family to me rather than an academic institution.
– VDA Student Jennifer Z. –
Our Elite Coaching Team
Learn from award-winning coaches!
🔥 Jackie Massey, coached teams to win 4 US national championships
🔥 Reid Marcus, Semifinalist at the Canadian National BP Championships
🔥 Stormee Massey, recipient of NSDA Lone Star District Coach of the Year Award
🔥 Olin Becker, 2019 Alberta Debate Provincials Finalist Team
🔥 Eliz Zhou, 2019 Stanford Tournament Champion & 4th Top Speaker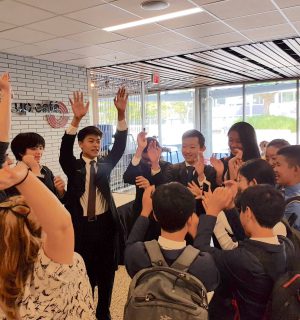 "It's a very friendly and non-toxic community where the teachers and students co-exist like friends rather than a student-teacher relationship. The teachers here are willing to take time out of their day to help whenever you need them. The students here are all very open to new ideas and willing to listen to the ideas made by others. Overall, the community is super supportive."
– VDA Student Sophie Y. –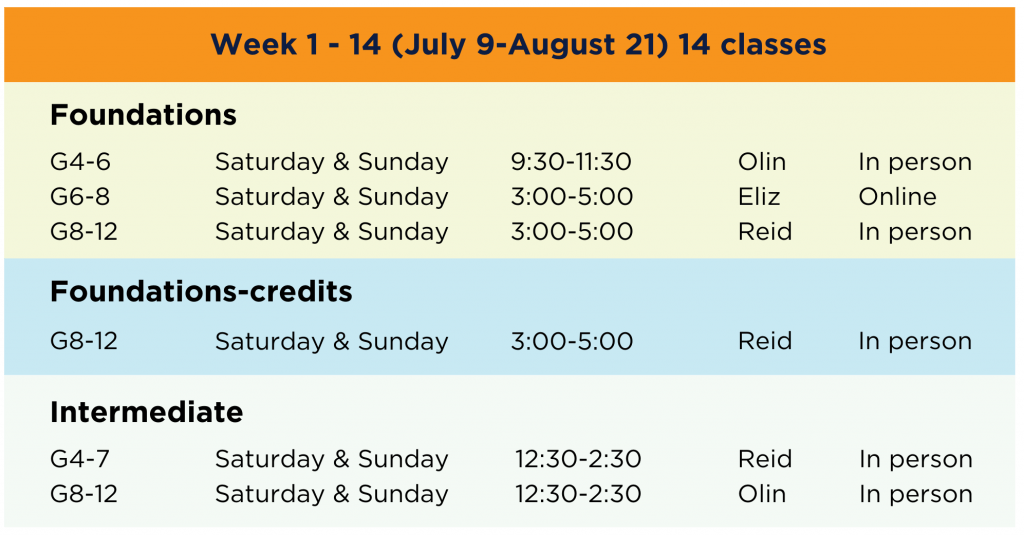 July & August Weekday Camp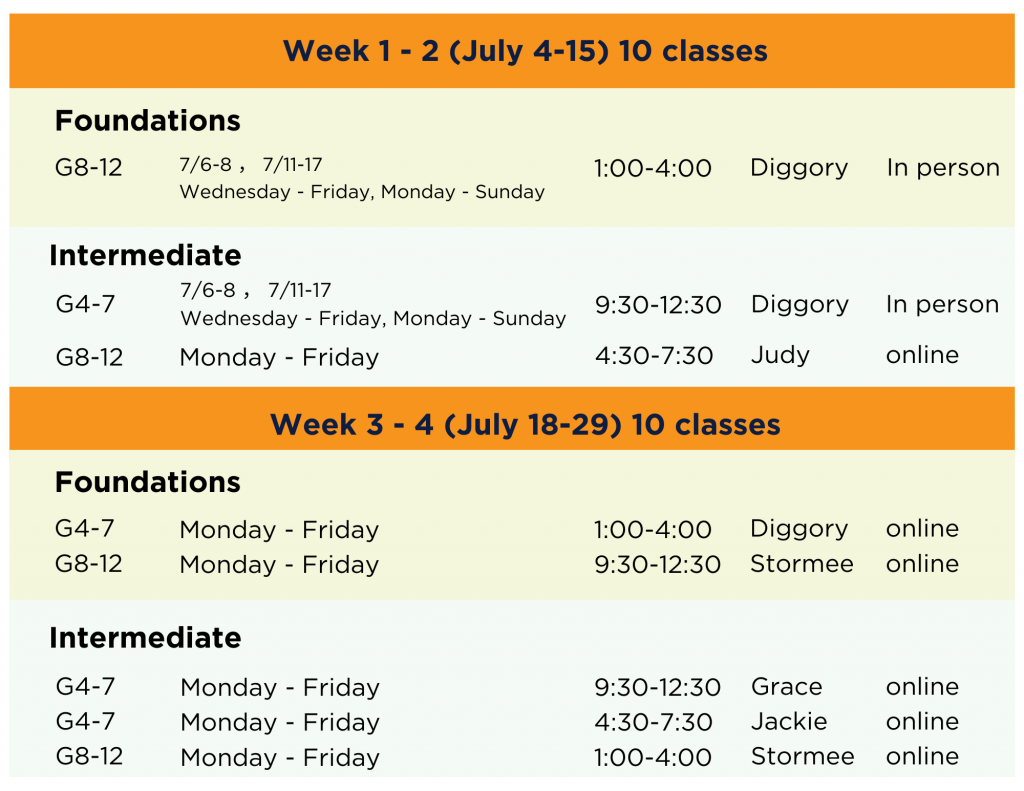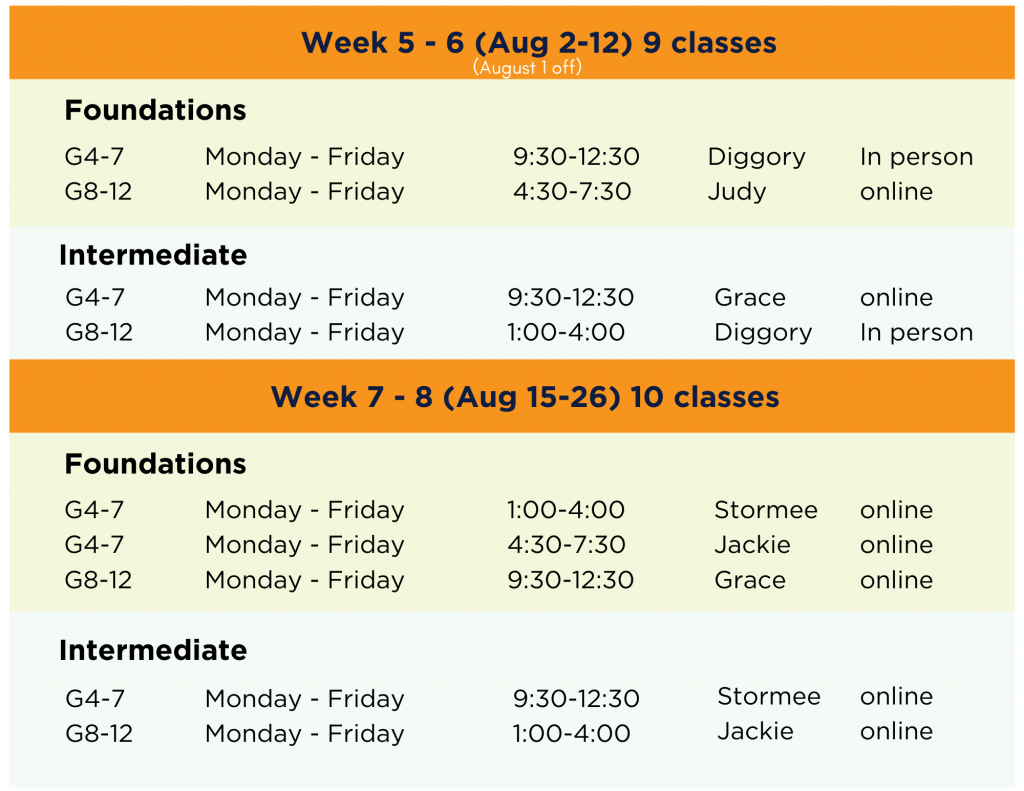 Difference between VDA full-day & half-day summer camps
| What you get from VDA summer camps | Full-Day Camp | Half-Day Camp |
| --- | --- | --- |
| US and CA Awarding Winning Champion Coaches | | |
| Individualized training and feedback for every student | | |
| Helps students to reach the next level in speech and debate | For students of all levels (foundations, intermediate, and advanced) | Only for foundations and intermediate students |
| Incorporate fun and high-engaging games into all classes | | |
| Skills-focused debate program that helps students develop critical thinking, public speaking, research, and analysis skills. | | |
| Earlybird discount before May 15th! | | |
| US-style competitive speech programs including Program Oral Interp, Original Oratory, Informative Speaking, Humorous Interp, Extemp Speaking, Duo Interp, and Dramatic Interp | | |
| Lots of sessions to choose from that gives students a flexible summer schedule | | |
| 1 hour of team-building games everyday | | |
| Inspiring guest speakers who are leading experts in their professional field | | |
| In-person classes for students in Vancouver, Canada | | |
| Earn BC high school elective credits (BC students only, Grade 9 and up) | | |
| $10 trial class for new students | | |
| | Learn More | Register Now |
Frequently Asked Questions (FAQ)